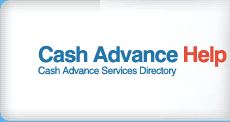 Contact Cash Advance Help
Contacting CashAdvanceHelp.com is easy. Just use the following form to contact us.
Do you have a comment or feedback on one of the payday loan companies listed here? Do you have a correction for our listings or content? Do you have another cash advance loan provider you want to suggest? If your anser is 'Yes' to any of these, proceed to the form below.
To send us your message, complete the form above and then click the Send Message button.
Cash Advance Help > Contact Cash Advance Help

Contact Us
–
About Us
Copyright 2005 - 2017
Cash Advance
Help – All Rights Reserved